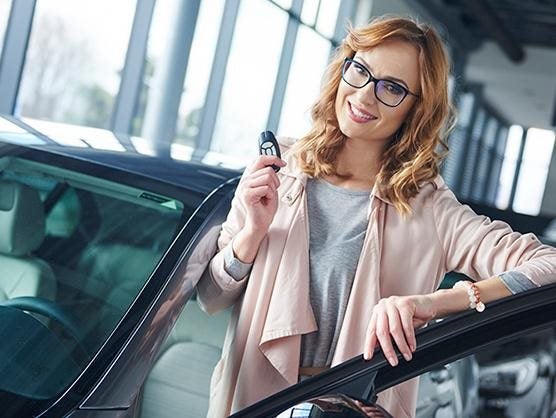 MULTI-FRANCHISE CAR DEALERSHIP NEAR PITTSBURGH, PA
Let's face it: you don't stay in business for over six decades unless you're doing a lot of things right. That's why it should come as no surprise that the Kenny Ross Auto Group has maintained a stellar reputation for customer service in the state of Pennsylvania while providing an outstanding selection of new and used vehicles at incredible prices and next-level vehicle service centers.
With diverse brands spread out across the Greater Pittsburgh Area, we have the variety you're looking for. We proudly offer Ford, Mazda and Subaru. Just take your pick!
Our large volume of inventory also means we can offer some amazing specials on the models you want. Whether it's a deeply discounted price or an aggressive lease payment plan, routine vehicle maintenance or a major overhaul, you can count on the Kenny Ross Auto Group.
PENNSYLVANIA'S USED CAR RESOURCE
If you're looking at buying a pre-owned vehicle from a private seller, don't sign anything until you've checked out our used selection and prices at Kenny Ross Auto Group. Since we carry so many new car brands, we take in a large volume of trades on a monthly basis. That means our used car selection is constantly being replenished with fresh inventory.
Another benefit of all these new car brands is that we can offer an incredible selection of certified pre-owned models from all the manufacturers we represent. More and more used shoppers at our dealerships are choosing the Certified Pre-Owned option and it's easy to see why. A certified vehicle offers practically all the benefits of buying new with significant cost savings. They include a factory backed warranty which provides additional security for your used car purchase.
We'll put our used car prices up against anyone else in the area. Just check out our pre-owned specials while you browse our website. Kenny Ross marks select used car models on our lot with special pricing in order to sell them immediately. Due to the significant savings on these vehicles, they never hang around for long. So, if you see the one you want on sale - contact us today!
One of the other benefits of buying used at one of our dealerships versus a private seller is we offer on-site financing. Getting a low interest used car loan at our Pennsylvania auto dealership helps save you even more money on your purchase in the long run!
PITTSBURGH AREA AUTO SERVICE & MAINTENANCE FACILITIES
Just like visiting the doctor for a regular check-up or the dentist for a cleaning, your vehicle needs proper maintenance from time to time. We know it's no fun, but it's the best way to maximize your investment and extend the life and quality of your car.
Let Kenny Ross Auto Group help with all aspects of maintenance at our Pennsylvania auto service centers. Given the number of new car brands we specialize in, it's a no-brainer that we're one of your best options for maintenance in the area no matter what make or model you drive.
We also do our best to keep maintenance costs reasonable by providing you with service coupons and discounts. We'll save you money on oil changes, tire rotations, air filters, brakes and practically every other component of your car, truck, van, or SUV that needs to be regularly maintained.
The best part of it all?
These aren't weekend warrior mechanics performing service on your vehicle. They are highly-trained and certified technicians who are experts when it comes to all aspects of your vehicle. They also are only using state of the art diagnostic and repair equipment when you bring your car in for service at a Kenny Ross Auto Group location.